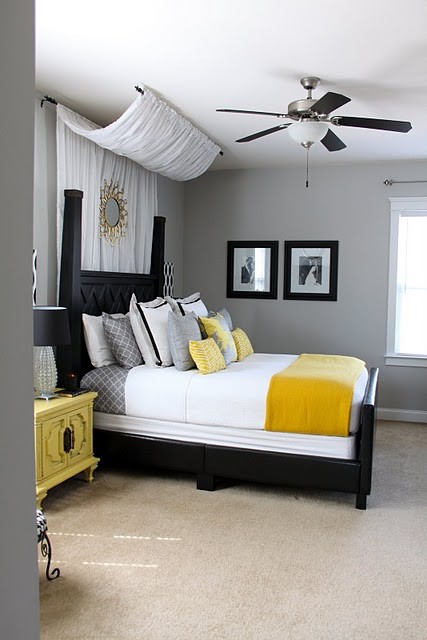 I came across this photo the other night and keep going back to it. I can't decide whether I love the curtain displayed over the bed or not. I like that it becomes the focal point of the room and is a bit of a surprise – but I think I would remove the mirror.
Also, the rest of the bedroom is done in a more modern design, so I'm not sure the curtain fits in with the flow. But again like I said – I keep pulling this image up to study it and determine what it is, so I figured I'd bring it here.
So – what do you think of this modern bedroom with the curtain over the bed? Do you love this look?
Originally posted here: sixdifferentways.com
Related posts: